Ústav polymérov SAV
Joomfish System Plugin not enabled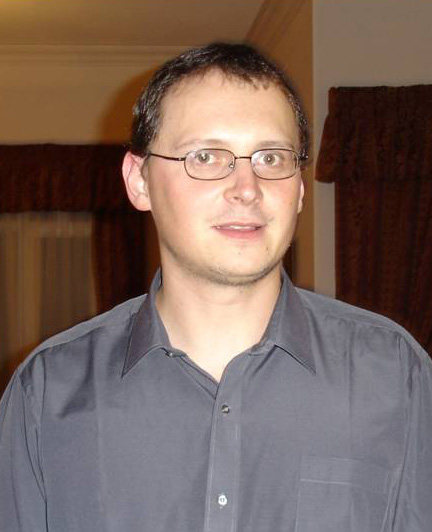 Jaroslav Mosnáček, PhD.
Deputy Director of the Polymer Institute SAS
Head of the Department of Synthesis and Characterization of Polymers
Senior research scientist

e-mail: Jaroslav.Mosnacek@savba.sk, upolmosj@savba.sk
phone number: +421 2 3229 4353
+421 2 3229 4353
Born in Myjava, Slovakia on July 31st, 1975
Status: Married, 3 children
Research Interests:
Studies of controlled/living polymerization techniques
New functional well defined polymers and polymers from renewable monomers
Surface modification of nanoparticles; preparation of hybrids for various applications
Stabilization and photochemical modifications of polymers
Education:
MSc. in Organic chemistry (6/1998), Comenius University, Faculty of Natural Sciences, Department of Organic Chemistry, Bratislava, Slovak Republic. Supervisor: Prof. Štefan Toma. Title: "Attempts of new synthesis of chosen pigments".
PhD. in Macromolecular chemistry (9/1998 – 5/2002), Slovak Academy of Sciences, Polymer Institute, Bratislava, Slovak Republic. Supervisor: Dr. Ivan Lukáč. Title: "Photo-oxidation of selected 1,2-dicarbonyl compounds in a polymer film".
Possitions and Experience:
6/2015 - presence: Head of the Department of Synthesis and Characterization of Polymers at Polymer Institute SAS
7/2010 – presence: Deputy Director of the Polymer Institute SAS
11/2009 - presence: Member of the Scientific Council of the Polymer Institute SAS
6/2007 – presence: Senior Research Scientist, Polymer Institute SAS
10/2007 – 9/2008 Postdoctoral Fellowship, Department of Chemistry, Carnegie Mellon University, Pittsburgh, USA, assistantship with Prof. Krzysztof Matyjaszewski
12/2004 – 5/2006 Postdoctoral Fellowship, Atomic Energy Research Institute, King Abdulaziz City for Science and Technology, Riyadh, Saudi Arabia, assistantship with Prof. Ahmed A. Basfar
5/2003 - 12/2003 Postdoctoral Fellowship, Centrum of Molecular and Macromolecular Studies, Polish Academy of Sciences, Lodz, Poland, (grant of European Commission within 5th Framework Program), assistantship with Prof. Stanislaw Penczek
11/2002 – 4/2003 Postdoctoral Fellowship, University of Pisa, Department of Chemistry and Industrial Chemistry, Pisa, Italy (grant of European Community within the project POLYCAT), assistantship with Prof. Francesco Ciardelli
6/2002 – 05/2007 Research Scientist, Polymer Institute, Slovak Academy of Sciences, Bratislava, Slovak Republic
11/1999-12/1999 and 5/2000 short-term research stay, Technical University, Institute of Organic Chemistry, Dresden, Germany, assistantship with Doz. Dr. Wolf D. Habicher,
Affiliations:
Slovak Chemical Society, since 1998
American Chemical Society, Polymer Chemistry Division, since 2008
Grants, Honors and Awards:
2012 - Grant of European Regional Development Fund. Head of the project entitled: "Advanced Bio-Friendly Polymers"
2011 - member of the team identified, by the independent ranking agency Academic Ranking and Rating Agency (ARRA, Slovakia), as the Top Team of the Slovak Academy of Sciences  2011 - Grant of Slovak R&D Agency. Head of the project entitled: "Living/controlled polymerizations: Optimization of polymerization process toward well defined polymers with targeted architecture and properties"2010 - member of the Scientific and Technical Team of the Year awarded by Minister of Education of the Slovak Republic
2010 – Grant of Scientific Grant Agency of the Ministry of Education of the Slovak Republic and of the Slovak Academy of Sciences. Head of the project entitled: "Photosensitive biodegradable polymer materials"
2005 - Grant of Slovak R&D Agency. Head of the project entitled: "New aromatic nitroxides and alkoxyamines. Synthesis, characterization and utilization in living radical polymerization and in stabilization of polyolefins"
2004 - Slovak Young Researcher of the Year (The Award for "Preparation of photo-reactive compounds, monomers and polymers, and modification and stabilization of polymers").
2003 - Grant of European Commission within 5th Framework Program for post-doc in CMMS PAS in Lodz, Poland
2002 - Grant of European Community within the project POLYCAT for post-doc in University of Pisa, Italy
List of Publications and Patents
Current Projects and Collaborations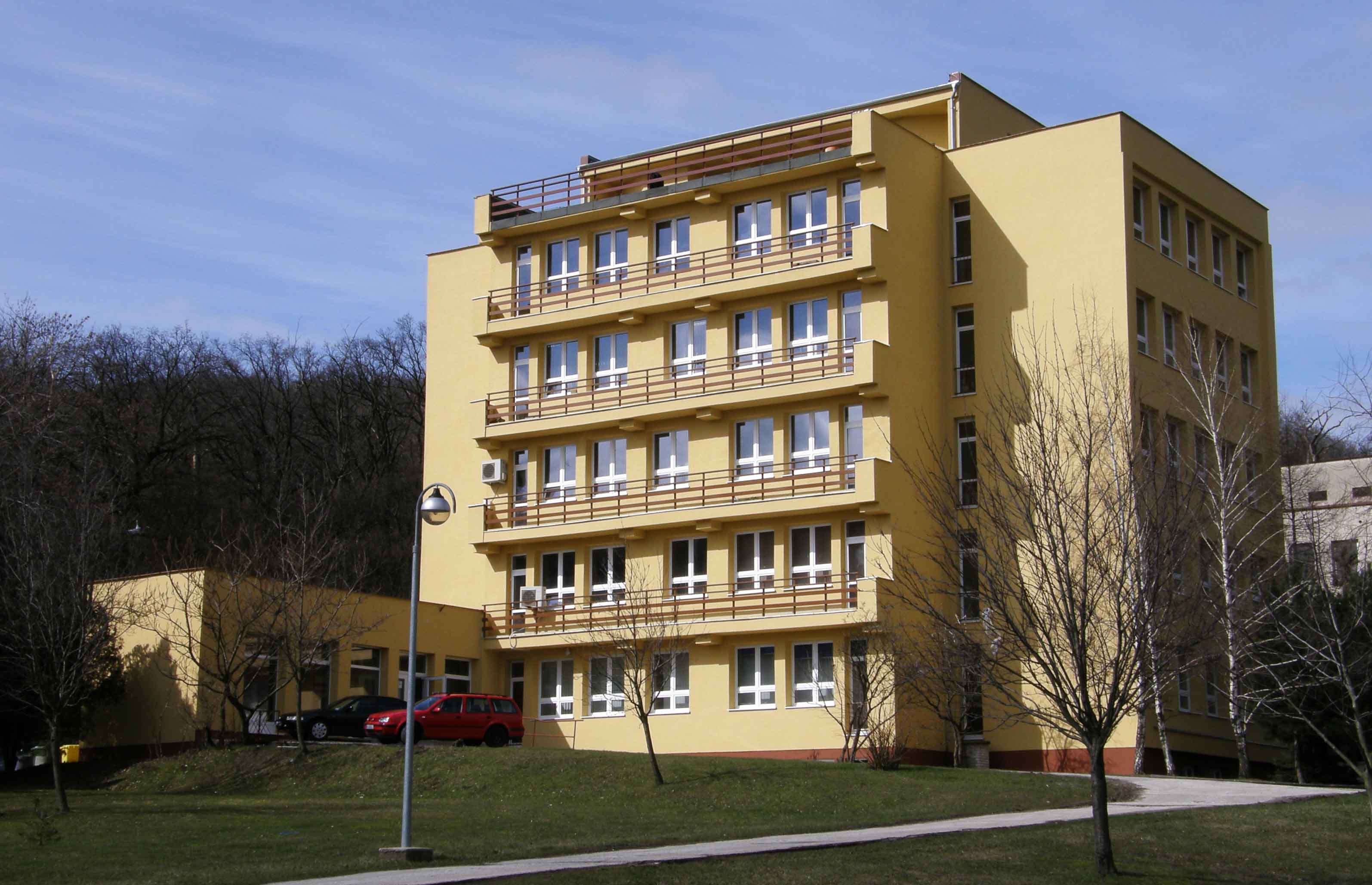 Ústav polymérov SAV
Dúbravská cesta 9
845 41 Bratislava 45