BASF Innovation Hub 2022
BASF supports solutions for key environmental challenges of today
Dear supporters of innovations and start-ups,
It gives us great pleasure to inform you that the world's leading chemical company BASF is once again supporting start-up ideas, regardless of their level of development and innovators including brilliant minds from Slovakia.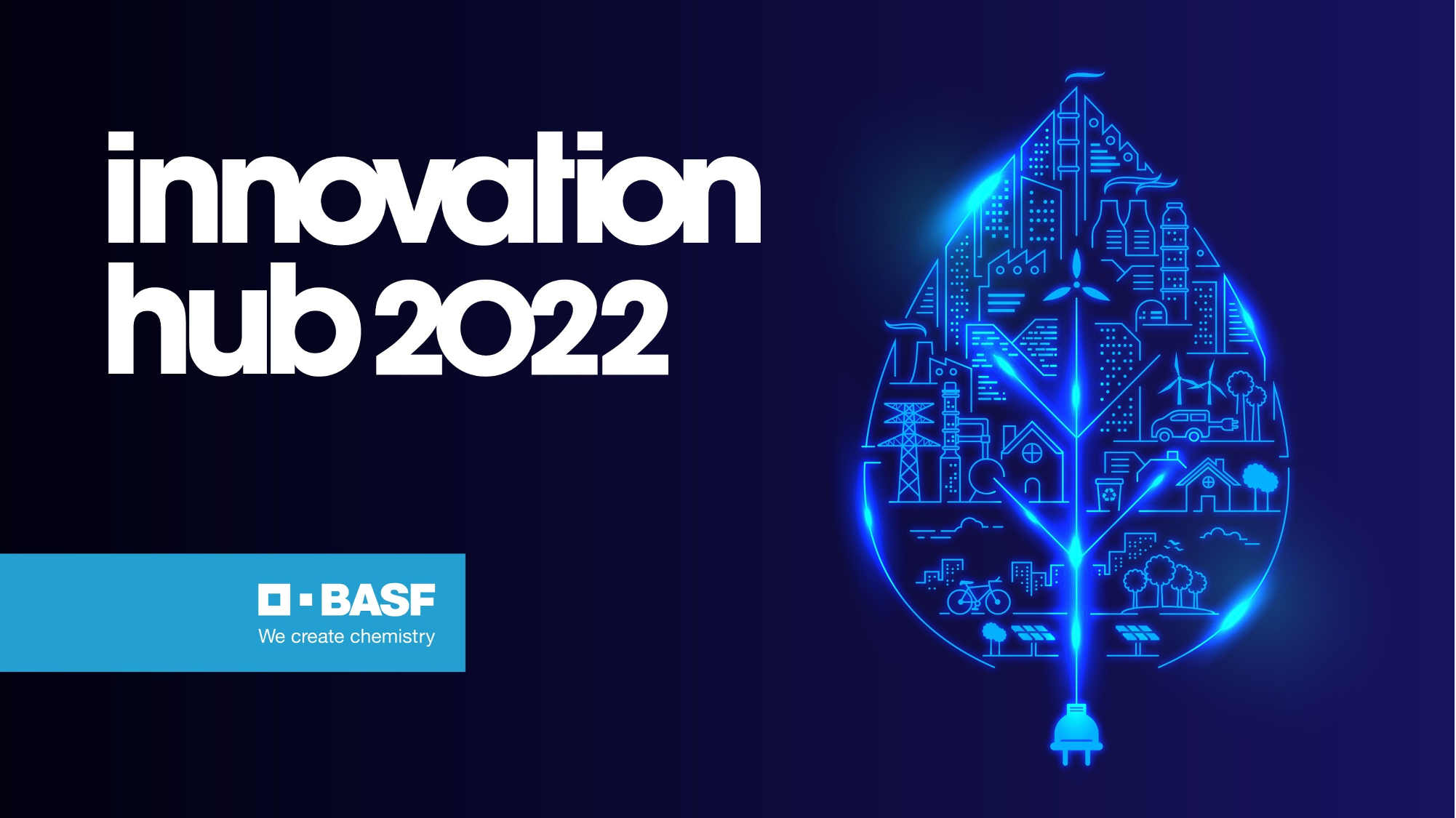 BASF Innovation Hub 2022 represents a unique chance for the participants to present their start-up or innovative ideas and potentially secure investment for their further development. It consists of two main segments: BASF Innovation Hub 2022 Local Event on a national and BASF Innovation Hub 2022 Grand Finale on a regional level.
The best innovation or start-up idea on a local level will get the initial investment of EUR 2,500 gross, together with an opportunity for further support in the amount of EUR 5,000 gross in any case – no matter whether the idea will be further supported by BASF, as a winner of Grand Finale.
This year's topic will focus on Renewables – clean technologies and innovations that aim to ease the transition towards Green energy and decarbonizing power systems.
Topics covered by BASF Innovation Hub 2022 include:
Clean energy (examples: digital solutions that focus on increasing process and energy efficiency, solutions for increasing the share of renewable energies in power supply (thermal, solar, wind), thermal energy and insulation solutions, optimizing heating and cooling and ventilation, decarbonizing energy systems and promoting zero-emission technologies)
Smart transportation (examples: lithium-ion battery materials, biofuels/additives, fuel cell materials, electromagnetic impenetrable materials, environment friendly but resistant materials for EQ housing)
Farm to fork (examples: precision application technologies, digital farming advisory services, digital farming solutions, solutions that contribute to more sustainable food systems, selective crop protection products, biological crop protection)
The applications will be open from May 25 to September 16, 2022. Final events will be held in November and they consist of two segments:
BASF Innovation Hub 2022 Events on the local level: the first part of the series of events. After Applications Phase, the TOP 5 local teams will get an opportunity to present their ideas in front of a Local Jury, which will determine the Winner on a local level. Local Event Winners automatically qualify and participate in BASF Innovation Hub 2022 Grand Finale.
BASF Innovation Hub 2022 Grand Finale: the second part of the series – a unique chance for the Winners to present their innovation and start-up ideas to a wider audience and potentially secure investment for their further development.

Participating countries: Austria and Hungary (joint local event), Bosnia and Herzegovina, Croatia, Serbia, Slovenia (joint local event), Bulgaria, Greece, Czech Republic and Slovakia (joint local event) and Romania.
More information about the project and the timeline can be found on our website: join-innovationhub.com and you can take a look at the last year's event on the official YouTube channel of the event.
We are kindly inviting you to join us and help with spreading this event's message and vision, in order for more innovators and start-ups to get a chance to receive support for their solutions in the field of Renewables.
We are looking forward to your response.
Thanks for considering our request,
Best regards,

Silvia Tajbliková
coordinator of BASF Innovation Hub 2022 for Slovakia and the Czech Republic
BASF Slovensko spol. s r.o.
Tel.: +421 918 490 822
Email: silvia.tajblikova@basf.com