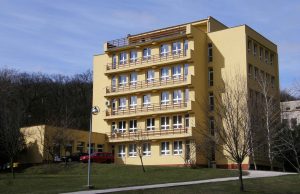 The Polymer laboratory established by Dr. Milan Lazar at the end of 1962 created the conditions for founding the Polymer Institute in 1967.
The Institute initiated the focused research in polymer chemistry as a part of the chemical research at the Slovak Academy of Sciences. Currently Polymer Institute SAS represents an important research and training center for basic and applied research in the contemporary topics of polymer chemistry. The Institute activities cover four areas: synthesis and characterization, composite polymeric materials, polymeric biomaterials and molecular simulation of polymers.
As a result of the PISAS accreditation for years 2016 – 2021, the international accreditation panel of experts evaluated the Institute with the highest rating A characterized as "The research is internationally leading within the European context. The Institute has demonstrated important contributions to the field."
Previous version of webpage is here: polymer.sav.sk/old.
News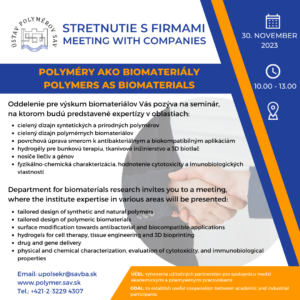 Department for biomaterials research at the Polymer Institute SAS in Bratislava  has got long tradition and expertise in polymer chemistry and biomaterials for biomedicine and biotechnology. We would like to invite…
10. November 2023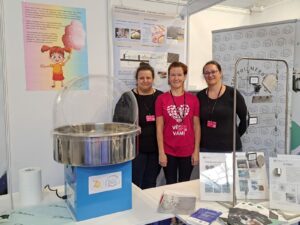 On June 8-10, 2023, we had the honor and pleasure to once again participate in the Science Fair in Prague, which was held at the exhibition center in Letňany. It…
8. June 2023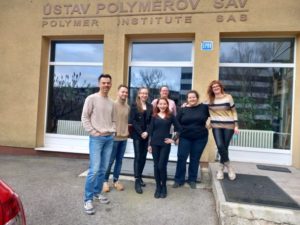 From February 26, 2023, to March 11, 2023, PhD. students, studying at the Doctoral School of the Jan Długosz University, took part in a scientific internship at the Polymer Institute…
27. March 2023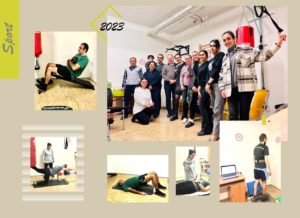 The sports training, which started in early February, ended last week. The exercises were done individually and the aim was to investigate the acute effect of different recovery modalities on…
13. March 2023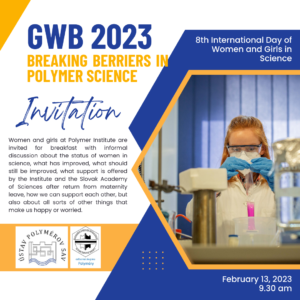 On the occasion of the 8th International Day of Women and Girls in Science an informal meeting (breakfast) will take place on February 13, 2023, associated with discussion about the…
7. February 2023